BingoPlus upholds Philippines men's public b-ball group in FIBA World Cup Asian Qualifiers
Please press the login/register button

to login or register.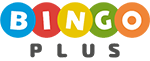 bingoplus 08/31/2022
Last Monday August 29, the Philippines ushered the FIBA World Cup Asian Qualifiers, Philippines played against Saudi Arabia on our home court.
Jordan Clarkson led the Philippines men's national basketball team, the Gilas Pilipinas towed to an 84-46 winning over Saudi Arabia.
President Ferdinand "Bongbong" Marcos Jr. arrived during the second half of the game, this was his first live basketball sporting event, since he became our country's president.
Senators Sonny Angara, Joel Villanueva and JV Ejercito was also spotted at the sporting event.
BingoPlus's show girls collected ticket stubs from the audiences at the entrance, which was later used for the BingoPlus raffle draw during the half-time break.
During the first-half, Gilas Pilipinas led Saudi Arabia by 37:28. The audience warmly welcome the BingoPlus on the half-time break brought with huge prizes up to ₱10,000. BingoPlus given away a total of ₱50,000 to all the luck raffle draw winners.
Several of our raffle draw winner took a group picture with our lovely show girls, some of the winner were already a BingoPlus loyal user, which has been using our app for a long period of time. The good luck also spreads through our home court.
BingoPlus supports Philippines men's national basketball team in the FIBA World Cup Asian Qualifiers, the home court advantage brought a huge crowd of supporters along with BingoPlus.
This our BingoPlus gorgeous show girls.
bingoplus ph login

The only legit online Bingo!


Bingo Plus, Sayre Hwy, Malaybalay, Bukidnon, Philippines.